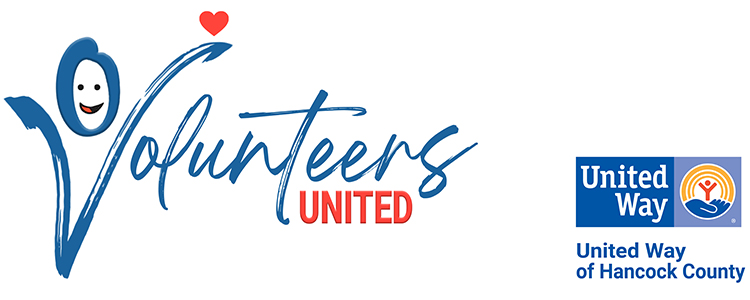 Student, Teen and Family Volunteering
The United Way of Hancock County helps youth find volunteer options that are meaningful and fun, because we know the strong impact you have on our community.
Whether you're volunteering to fulfill service requirements for a club or organization, or you simply want to see what volunteering is all about, we've got you covered.
The goal of Volunteers United is to be a hub for volunteering in the community, a one-stop-shop where we can match you with an opportunity that best fits your goals, skills and passions. The exciting thing about volunteering is that your help truly makes a difference in other people's lives and strengthens our community. You also come away learning new skills, meeting new people, and feeling good.
How to Find Opportunities for You
If you are a high school or middle school student, or are looking to volunteer as a family, visit our Volunteer Opportunities page. Below each entry, look for the words "Youth Volunteers" or "Family Friendly," with a description. Some volunteering opportunities are available to teens or certain age groups and older, or children may be able to help if accompanied by an adult. 

Questions? Need help?
Register with Volunteers United and our volunteer coordinator will assist you in finding the best fit for your gifts and your goals. You may also email sarah.mayle@uwhancock.org with specific questions or concerns.