Make someone's life brighter with a gift that provides hope and the tools for a better path.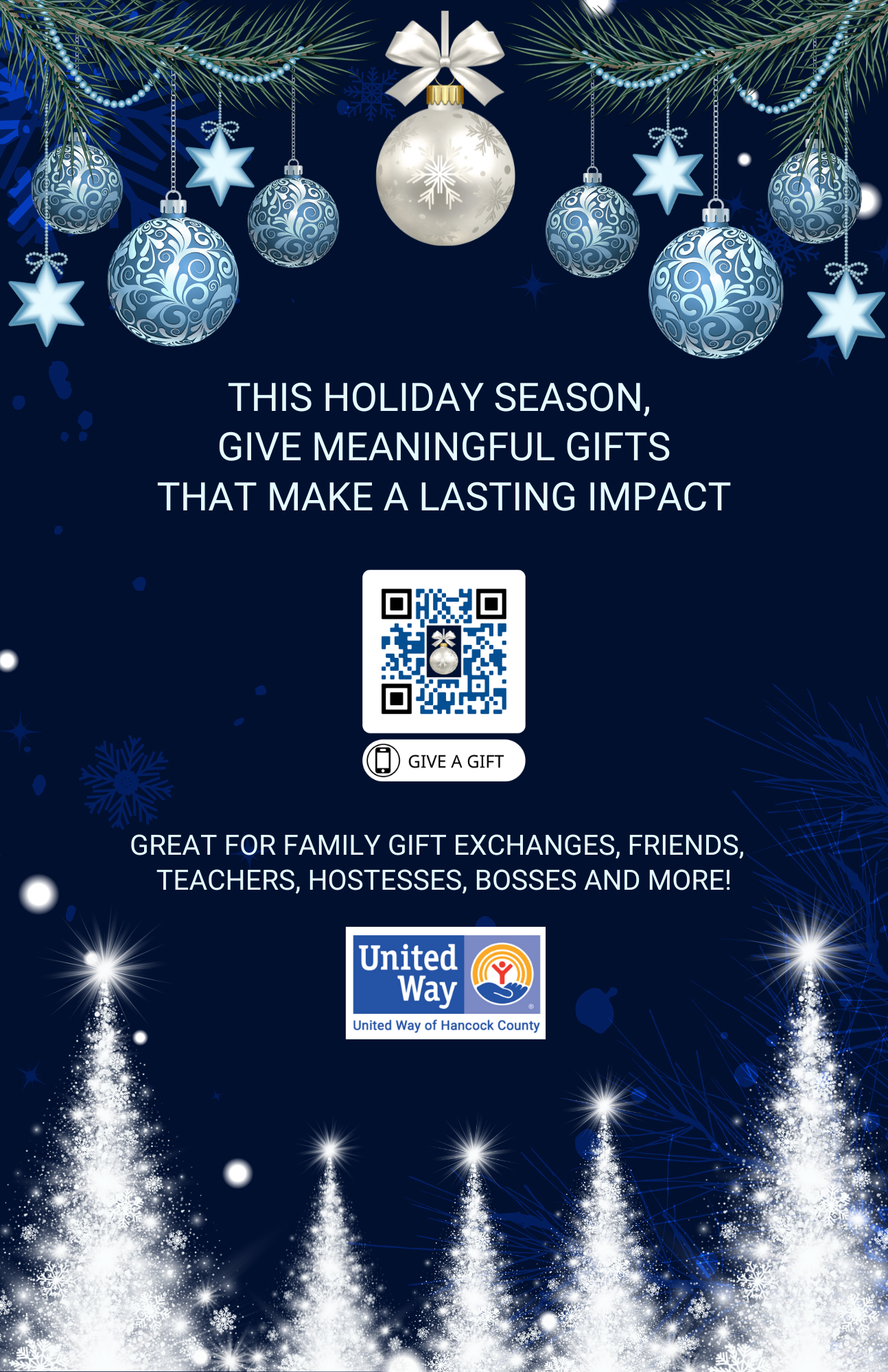 Great for family gift exchanges, friends, teachers, hostesses, bosses and more!
To request a printable certificate for your gift recipient, email Brenna Griteman at marketing@uwhancock.org or call 419-423-1432 by 5 p.m. Friday, Dec. 22.
When
November 15th, 2023 12:00 AM through February 1st, 2024 12:00 AM
Giving Options
Send a Pre-set Gift
Fight Hunger
$ 20.00
Foster Financial Stability & Independence
$ 30.00
Champion Children's Success
$ 80.00
Promote Safety & Health
$ 250.00
Support Safe Housing
$ 500.00
OR - Tailor Your Gift Amount
AND - Tailor Your Cause
Fight Hunger
Foster Financial Stability & Independence
Champion Children's Success
Promote Safety & Health
Support Safe Housing
Community Impact